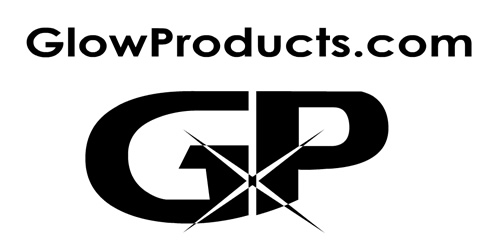 About Glowproducts.com
Glowproducts.com is dedicated to delivering the highest quality lighted items and glow products at the lowest possible prices. To do this we continually research new alternative lighting products and use our bulk purchasing power to provide them to our customers at the best prices possible.
Since our very beginnings with our dedicated sales staff, we have developed a great relationship with both our customers and manufacturers. Through hard work and customer service we are viewed as a valuable competitor and trendsetter in the alternative lighting industry. Glow Products is a leading e-commerce company specializing in alternative lighting products for the novelty, entertainment, promotional, golf, sports, military, emergency and safety industries.
Glowproducts.com specializes in helping our customers with specific lighting issues, developing specific promotional products, custom printed glow products and large volume order requests. Please give us a call, toll free at 1-877-233-4569 and we will be happy help you through all your lighting needs! For more information, please visit our customer service page.
Glowproducts.com is owned by The Glow Store, Inc.
We are located and operate from:
615 Discovery Street
Victoria, B.C.
V8T 5G4
Canada
Toll Free: 1-877-233-4569
Local Contact: 250-383-9903